Bury manager Lee Clark said that he is confident that his team can avoid relegation.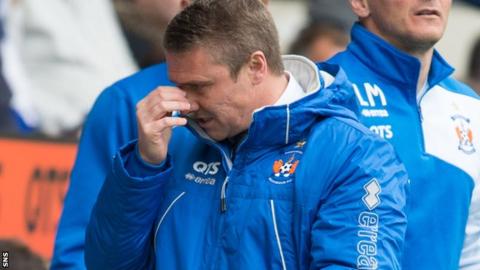 His team who is currently three points above the relegation zone has struggled in recent weeks, and it is only now that there are signs that they are coming back in form.
Clark said that his team is gradually getting accustomed to his methods and he feels that the players are responding well to the training. He stated that the team was in a mess when he took over and he had to motivate the players.
He said that the players had been so used to losing games that they were not willing to fight anymore. Lee Clark stated that he had to spend some time to talk to them to make them believe that they can be competitive and win matches.
Lee Clark said that during recent games there are clear signs that the team is improving and he expects them to go on a good run of form in the near future. He believes that there are some good players in the team and when they get their confidence back they can deliver the goods.
He has urged fans to remain behind the team and ensure that they give the team their full backing on the pitch. He said that all the players are working hard in training and it is important that the fans remain behind them. Lee Clark said that there some important games coming for Bury and it is important that the team get some good results especially against teams that are around them on the table.
At the moment there are no major injury issues on the team, and he hopes that this continues until the end of the season. He believes that he will need all his squad if they are going to avoid relegation.