Bury have been in administration since November 2020 due to their inability to function well on the financial front. They had previously been expelled from the football league as a result of the abovementioned financial crisis. Their expulsion from the English Football League (EFL) was confirmed on August 27, 2019.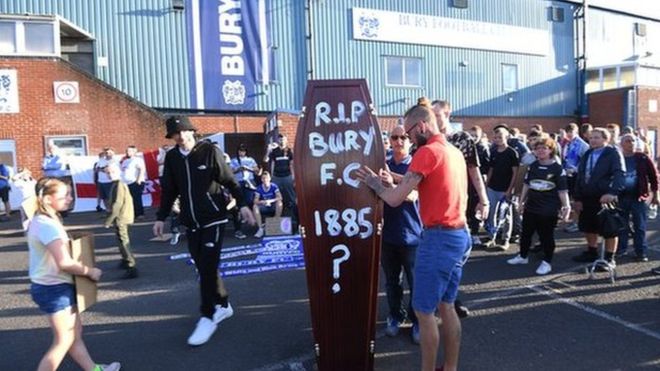 Things were going well on the pitch in the months leading to their expulsion from the football club. Bury finished in second place at the end of the 2018/19 season in League Two and that earned the club automatic promotion into League One before their campaign in the third tier was stopped by the expulsion.
Bury are not new at all having been in existence for over 100 years. The club was founded in 1885, some 136 years. They have spent the majority of their time in English football in the lower leagues.
The club won the Second Division title for the 1894/95 season and thereafter won the test match required to secure promotion to the First Division. Bury spent 17 years in the top flight before suffering demotion. During their time in the top flight, the club won the 1900 FA Cup by thrashing Southampton 4-0 in the final. Three years later, the club sealed a second FA Cup by beating Derby County 6-0, which is a record. Manchester City equalled the record two years ago by beating Watford 6-0 in the 2019 FA Cup final.
Bury were relegated to the Second Division at the end of the 1911/12 season before they returned to the First Division for the 1923/24 season. They lost their top flight status in the 1928/29 season and have not returned since then. They have shuttled from the second tier to the third tier and to the fourth tier over the years.